CHANGING LIVES, ONE SPORTS BURSARY AT A TIME
RE/MAX has always been committed to positively impacting the lives of those living within the communities we serve. In 2022, The RE/MAX Foundation sponsored two students with a full bursary and two students with bursary support packages through the non-profit organization, Sporting Chance Foundation. Below, each of the students share their feedback on how this opportunity has positively impacted their lives…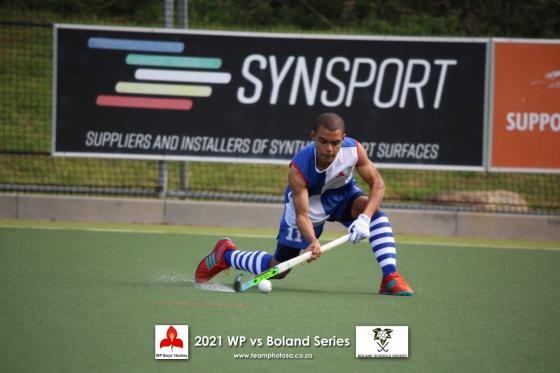 Dayle Gerston – Full Bursary Recipient
Dayle has had a good year and is very appreciative of the RE/MAX bursary. His feedback from the year is as follows:
Last year I was fortunate enough to have been afforded a Sporting Chance RE/MAX bursary. Some of my highlights include playing WP U16A hockey, becoming a part of the brabo sponsored hockey group, coming home with two athletics medals from the Dirkie Uys top 10 competition in Moorreesburg and being awarded certificates in hockey and athletics at school.
This bursary helped me in many ways but mainly in motivating me to put in the extra effort into my schooling year whether it is in the classroom or on the sports field. The bursary has not just helped me on the sports field, but in the classroom as well because this has kept me motivated to strive for better. I am pleased to have obtained a 67% average in all subjects.
I just wanted to say a special mention to RE/MAX and the Sporting chance team for backing me last year and I am looking forward to 2022. Many thanks, Dayle.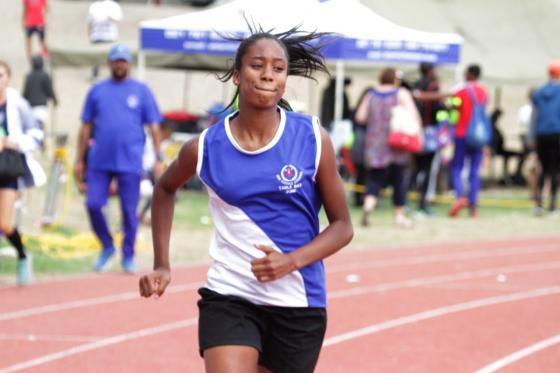 Aliyah Mbombo – Full Bursary Recipient
Aliyah had a challenging year as she was unable to compete in sport owing to the pandemic. However, she still achieved great academic success. Her feedback for the year is as follows:
I would like to thank RE/MAX and Sporting Chance for the opportunity that you have given me. The bursary helped my parents a lot financially. Unfortunately, I was not able to compete in sport at all this year because of Covid 19. In term 2, Sans Souci had just started netball and I was looking forward to playing, but then the number of Covid cases started rising and all sport had to be cancelled for the rest of the year.
I have also not been able to compete in my school Athletics because of the pandemic. However, I have recently joined a new Running Club and am practising for pre-season, which I'm enjoying. Due to the lack of sporting activities, I have had more time to focus on my studies. I received awards for Consumer Studies, English, History and half colours for Athletics at our recent prize giving. I have been Promoted to Grade 11 with a Bachelor's pass.
Thank you once again for this amazing opportunity, Aliyah.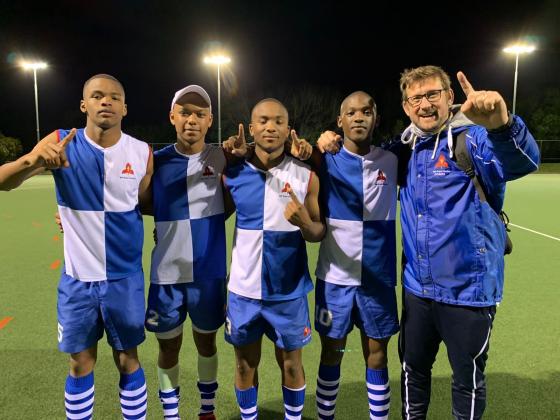 Xola and Thando – R20k Bursary Support
Both Xola Karelse & Thando Ntaka had a good year and both were selected in the Western Province Boys u18A team that won their tournament. Xola has now just completed writing his Matric and will look forward to some tertiary studies. Thando has progressed to Matric for 2022.
Support The RE/MAX Foundation
The RE/MAX Foundation is able to support these worthy causes thanks to the generous donations made by both the RE/MAX network as well as members of the public. If you would like to help us continue to make a difference in many young lives, you can select The RE/MAX Foundation as a beneficiary on your MySchool card. Alternatively, you could make a direct donation using the following account details:
Beneficiary Name: Everybody wins foundation
Bank: Standard Bank
Account Number: 282 252 010
Swift Code: SBZAZAJJ
Reference: Donation <>